This 1985 911 Carrera coupe was brought in by a local client. This was a northern vehicle with around 50k miles on the odometer, but showed no signs of any rust or mechanical issues, however a complete overhaul and refresh of it's undercarriage, mechanical components, suspension and braking was needed to bring this vehicle back to life and perform as it should while looking factory fresh at the same time.
Check out the gallery to see how this vehicle started and finished! The results are quite satisfying.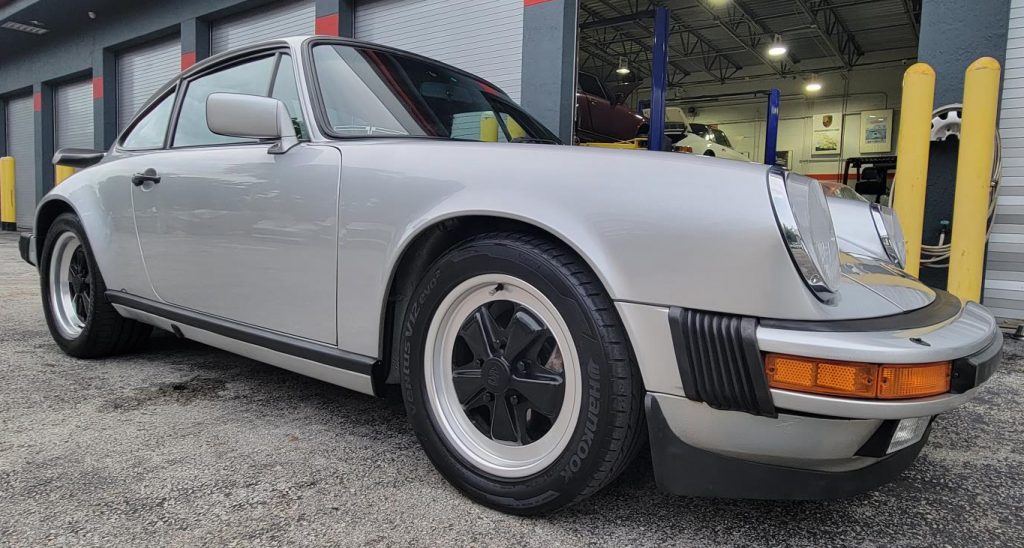 The first step on this project was drivetrain removal before our dry ice cleaning (CryoDetail) was performed. This allows us to get even deeper into the vehicle to remove as much debris and dirt that has accumulated over the years. Not only does this reduce unwanted weight, it also helps protect the body from any contaminants that may further deteriorate the vehicle in the future.
With the engine out, our technicians performed all of the major services, a new clutch, new oil lines, multiple gaskets and seals. A new clutch, release bearing and transmission fluid service was done as well and a set of new engine mounts and transmission mounts to remove the old broken ones. An upgraded CSF oil cooler was also installed with new front and rear oil lines to the thermostat.
The A/C system was completely overhauled removing all of the original components and tossing them to the side. A new A/C system with upgraded barrier hoses, new compressor, front and rear upgraded condensers, upgraded evaporator were all installed to provide much better cooling (being Florida this is a necessity)!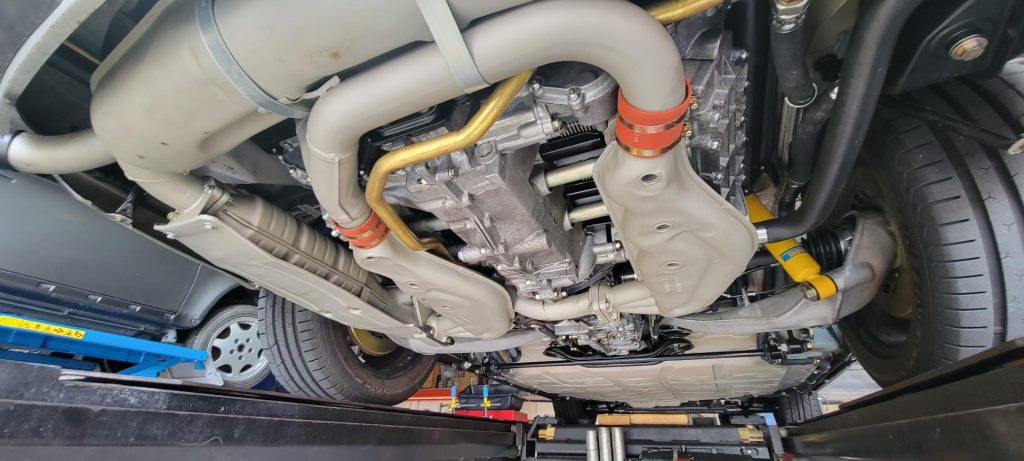 Our technicians installed all new suspension components including four new Bilstein shocks, all new bushings front and rear, turbo tie rod ends and torsion bar support plates. The brake system was overhauled as well with a new master cylinder, braided brake line upgrade, new front and rear calipers, brake pads and rotors. Once the vehicle was back to a rolling chassis it was sent to our dry ice cleaning (CryoDetail) where it had a thorough deep cleaning performed.
Once the dry ice cleaning was completed it was time for re-assembly of the drivetrain back into the chassis.
The exhaust system was removed, cleaned, blasted and coated for the perfect undercarriage look as well as excellent corrosion resistance for future use.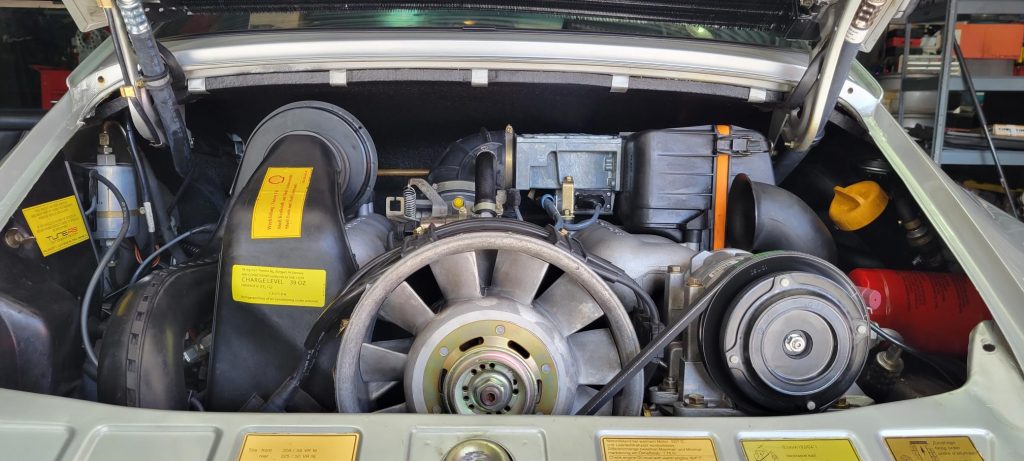 The last steps on this preservation vehicle were a few interior touches and some exterior seals to be replaced. The interior was left original other than a brand new genuine leather dashboard, new gauge clusters leather face, upgraded cluster bulbs to LED and a Blaupunkt SQR46 modern radio (with a classic look and feel). The exterior received new front headlights, foglights, rear tail lights, new front bumper rubbers all around, rear bumper rubbers, side skirt rubbers, front windshield seal and a new sunroof seal to complete it. The paint was left all original as it arrived other than a full paint correction detail.
The final step was ride height adjustment, a four wheel string alignment and sent down the road for test drive!