Most of the time you see old corvettes like these go into a shop, get stripped down completely and restored bolt by bolt from the frame up. Not this one; this one has some history behind it and the owner preferred to preserve it as it stands while making it road-worthy. Same original interior, same original exterior. No paint or body work, no interior work to be done.  We first started by taking down all of the suspension corner by corner, cleaning, refinishing, new hardware, new bushings, whatever was safety related that had corroded over the years was replaced. All brake lines, brake hardware, drums, shoes all replaced with new components.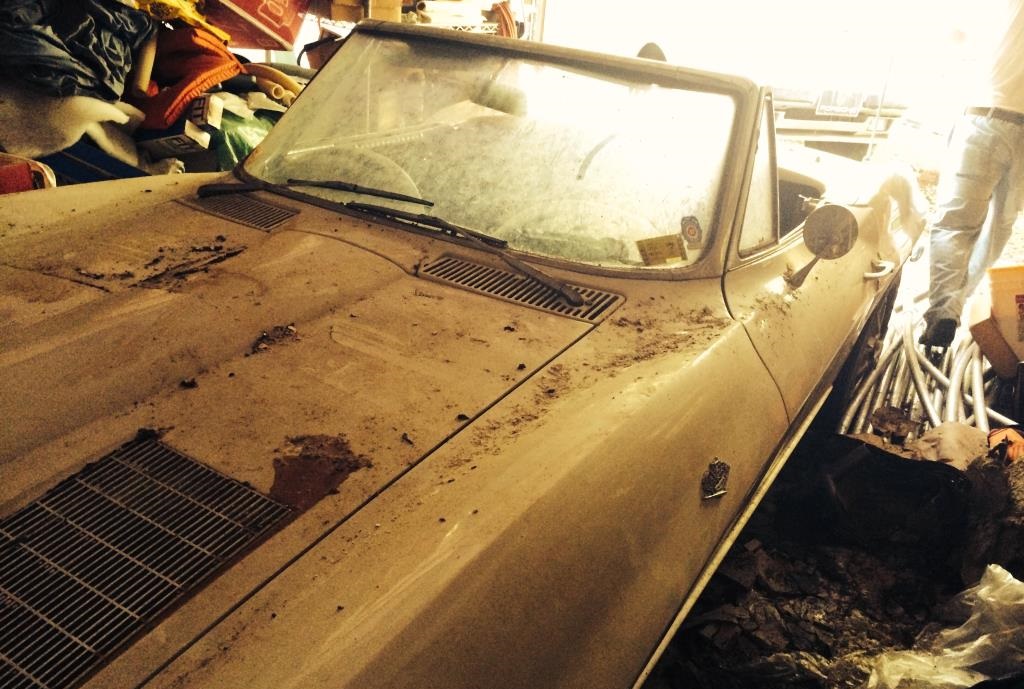 The stingray was then passed along to our CryoDetail bay to have all of the years of gunk buildup removed so we could have a clean area to work with. It took several days in our Cryo bay to remove even the undercoating let alone the oil and grease everywhere. The best surprise of all: little to no rust. Once the CryoDetail process was completed, the suspension was re-assembled to the vehicle. Now with a good rolling chassis that could also brake, we shifted focus to the engine to get the old girl running again.
Surprisingly, the engine was still in descent shape. After cleaning it off with the CryoDetail, we had a good starting point. The motor was flushed completely, removing as much trace of sludge as possible. We did not want to get into a full engine rebuild but leave everything in tact. The carburetor was removed and rebuilt due to buildup of sludge and grime. Valve cover gaskets replaced, new spark plugs and spark plug wires, distributor cap, rotor, fan belt and hub, thermostat, water pump, fuel pump and even a brand new fuel tank installed (the old one had holes you could see through to the front of the car). After priming the engine and turning it over a few times, it was ready to start. The amazing thing, it cranked on first try. After some minor tuning and adjustments, this stingray held idle and temperature perfect.
A few other minor details were corrected, some new tires installed, aligned and this classic was ready to hit the streets again.